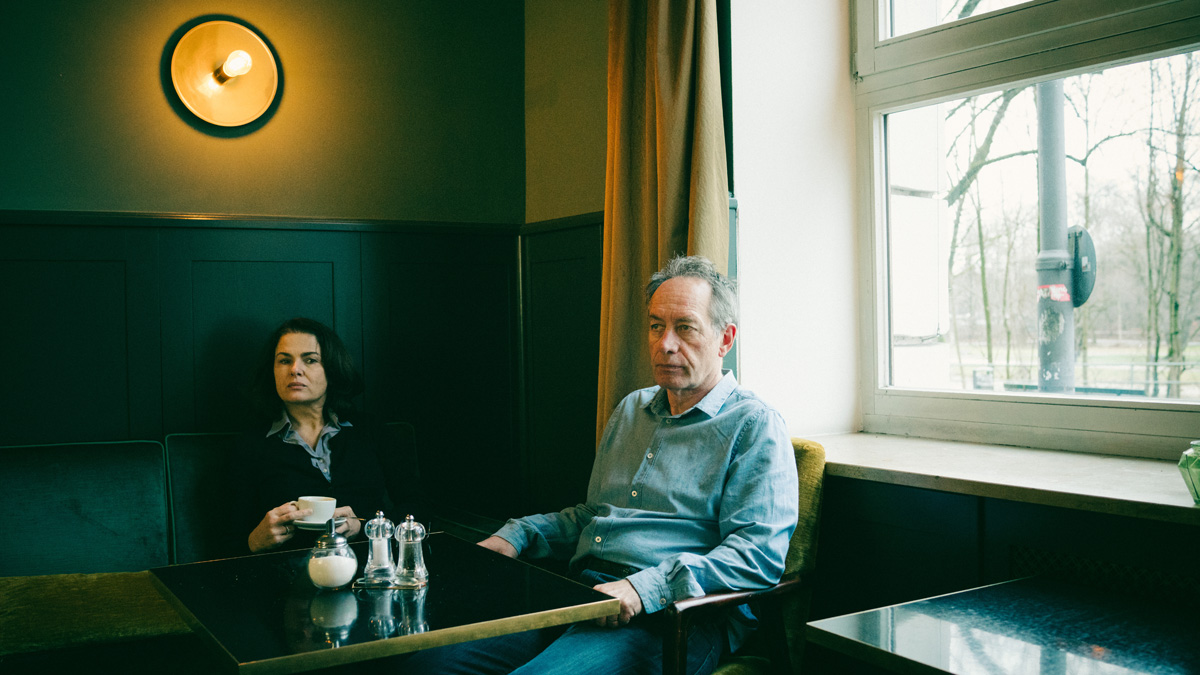 Vacuum celebrated its World Premiere in competition at the 21st Tallinn Black Night Festival, A-Festival Estland and won the Best Actress Award for Barbara Auer
2017 / DCP / 85min / Switzerland / Germany
Dschoint Ventschr Filmproduction
SYNOPSIS
Amidst the preparations for her 35th wedding anniversary, Meredith is surprised by the discovery that she is HIV-positive. Only her husband André comes into question as the carrier. Shaken, she finds out that he has been unfaithful to her with prostitutes. She confronts André with the diagnosis and throws him out of the house. Meredith, however, who has always built her life entirely around caring for her family, can hardly bear being alone. Following an intense fight, she finally consents to André's return. He in the meantime knows that he is also HIV-positive. They decide to deal with the condemnations and the illness together. The closer the anniversary celebration looms, the more fragile this marriage to be celebrated appears to be. The deep connection they once had with one another only flashes through in rare moments. Brave, enraged and hopeful, Meredith senses that there can only be a future together when she can forgive André unconditionally. But how much injury can love withstand?
CAST
Barbara Auer, Robert Hunger-Bühler, Dr. André Seidenberg, Anna-Katharina Müller, Oriana Schrage, Jirka Zett
CREW
DIRECTOR Christine Repond
AUTHORS Christine Repond, Silvia Wolkan
PRODUCER Karin Koch
CO-PRODUCERS: Schweizer Fernsehen, Teleclub, Walker & Worm Film, Munich
DIRECTOR OF PHOTOGRAPHY Aline Lászlò
EDITOR Ulrike Tortora
ORIGINAL SOUND Reto Stamm
CASTING DIRECTOR Susan Müller
COSTUME DESIGN Monika Schmid
MAKE UP Thomas Nellen
SET DESIGN Su Erdt
SOUND DESIGN Maurizius Staerkle-Drux
SOUND MIX: Björn Wiese
PRODUCTION MANAGER Bastian Hertel
COMMISSIONING EDITOR SRF Tamara Mattle
AWARDS
Best Actress, Tallinn Black Nights Film Festival (Official Selection)
Special Award of the Academy, Swiss Film Award
Best Screenplay (Nomination), Swiss Film Award
Best Actress, Neisse Filmfestival
Special Mention of the Jury, Cinema Jove Valencia
FESTIVALS
Tallinn Black Nigth Festival, A-Festival Estland, Competition
Göteborg International Film Festival
Filmfestival Max Ophüls Preis Saarbrücken, Competition
Solothurner Filmtage, Competition
Cinema Svizzero a Venezia
Bejing International Film Festival, Competition
Filmkunstfest Schwerin, Mecklenburg-Vorpommern, Competition
Seoul international Women`s Film Festival, Competition
Valencia International Film Festival Cinema Jove, Competition
Festival Augenblick, Strasbourg
Ahrenshooper Filmnächte, Competition
Braunschweig IFF
Saas-Fee Filmfestival, Competition
Neiße Filmfestival, Competition
Festival des deutschsprachigen Filmes KINO, 2019
Cinalfama Lisbon International Film Awards
Festival de cine hecho por mujeres, Madrid
PRESS
Repond's somber psychodrama is a compelling piece of work, with a chilly candor and forensic eye for detail that recall Euro-gloom maestro Michael Haneke.
The camera loves Auer`s face, and it is her wounded intensity that gives this story its nervy, compulsive energy. As a symphony of anguish plays softly behind her Ingrid Bergman-esque composure, she wordlessly conveys an aura of uncertainty about the future that lingers long after the story concludes on a suitably downbeat, disquieting note.
Stephen Dalton, Hollywood Reporter
https://www.hollywoodreporter.com/review/vacuum-1070297
Christine Repond is back with an intimate drama starring the fantastic Barbara Auer... Thus the director brings the camera right up to her characters and moves it around in search of the emotion conveyed by the actors' faces and bodies, but without ever falling into the trap of voyeurism, sentimentality or awkwardness. In fact, the film's greatest asset is that its commitment to honesty and authenticity .... as if they were a completely natural way of universalising a domestic story.
Gonzalo Suárez, Cineuropa
http://cineuropa.org/nw.aspx?t=newsdetail&l=en&did=343353
Christine Repond demonstrates her delicate sense for the highs and lows of intense emotions. Barbara Auer and Robert Hunger-Bühler are the most outstanding actors of their generation - and the setting lets them explore the nuances of a couple amidst an emotional shipwreck profoundly, vividly.
The rich inner space of upheaval is given perfect exposure in calm imagery by Aline Laszlo, purposefully serving the story without any unnecessary effects... This film makes the most of its truly bourgeois backdrop, leaving no stone unturned in its close examination of a well-off-relationship.
Christoph Gröner, Tallinn Black Nights Filmfestival https://2017.poff.ee/eng/films/313755